EVENT: Circle of Champions
END CLIENT: International Corporate Group
CLIENT: Odyssey International
LOCATION: Ardgillan Castle
AUDIENCE SIZE: 2,600 Guests
DATE: August 2018
On the 11th August 2018, Odyssey International organised and managed a private festival day at Ardgillan Castle and Demesne. It was part of "The Circle of Champions" programme, the largest incentive corporate group ever to visit Ireland as one single group with over 2,600 guests.

Susie and the team at S.E.A. were engaged as entertainment partners to create and curate the event. We also undertook the production for the festival and supplied the staging, circus tent and giant-size fun Installations onsite.

The theme was "The Best of Ireland" – a celebration of Ireland and its culture. A large outdoor rolling festival with everything happening simultaneously. All 2,600 guests from the USA were treated to an immersive experience where they enjoyed the very best of Irish music, entertainment, comedy, magic, arts and crafts, cookery demonstrations, Irish sports and a sumptuous array of foods from Good Food Ireland.

On the day of the festival we offered a bespoke, sophisticated entertainment schedule specifically developed for this event. It included performances across four main entertainment areas showcasing Irish bands, rock, pop, soul, traditional, contemporary céilí dancing workshops and many other delights.

Twenty acts rotated over the four stages and these numbers were further enhanced with over 120 roaming dancers, entertainers and costumed characters who followed a very tight script.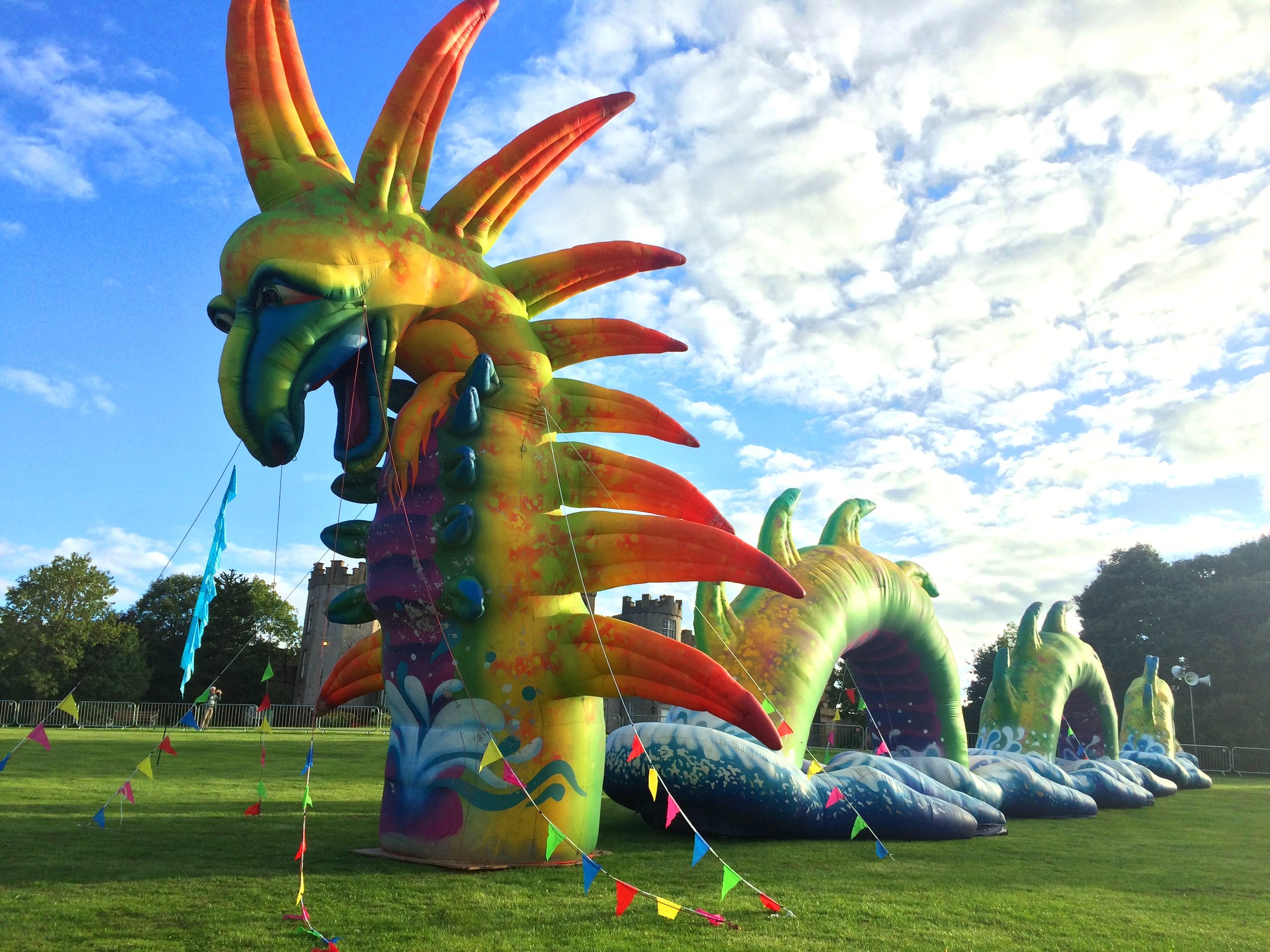 Client Testimonial
"All performances were perfectly synchronised and were one of the main highlights of the festival..... Susie Sheil and the Entertainment Team were amazing to work with during the entire journey, from conceptual stage over a year before, presenting the ideas to our client, delivering budgets on time and on the day, of course, delivering an impeccable programme and service.....communication with Susie and her team was always open, frank, honest and jovial which was a great bonus and not to be underestimated"
Yvonne Colucci
Director
Odyssey International
EVENT: Three Night Incentive Trip
END CLIENT: International Automotive Industry
CLIENT: Odyssey International
LOCATIONS: Shelbourne Hotel, Guinness Storehouse & Adare Manor
AUDIENCE SIZE: 50 Guests
DATE: June 2018
We worked closely with our clients, Odyssey International, to devise this VIP programme for their guests. With three incredible venues to utilise, we created a bespoke celtic programme, showing the very best of Irish music, dance and entertainment.

Night One: A Classic Celtic Welcome
We eased our tired long-haul visitors into a very gentle and relaxed early evening gathering in the The Shelbourne Hotel. With a light buffet and refreshments the guests met and mingled with our classical 5-piece and enjoyed a repertoire of Irish ballads and instrumental airs.

Night Two: Meet Dublin in Gravity Bar
The small group of guests had exclusive use of the Gravity Bar at the Guinness Store House and enjoyed their own mini rock concert by The Joshua Tree - U2 Tribute Band.
Night Three: The Farewell Gala
Guests were lead to the ballroom of Adare Manor by our celtic piper. They enjoyed a drinks reception with our jazz trio and a fine dining experience with their own Irish dance show. The guests danced into the night with music from our special guest DJ Claire Beck.
EVENT: The President's Awards
END CLIENT: International Corporate Group
CLIENT: JOR Group/Maritz Travel USA
LOCATION: The K Club & Luttrellstown Castle
AUDIENCE SIZE: 90 Guests
DATE: August 2013
A fabulous three night social programme in the luxurious surroundings of The K Club and Luttrellstown Castle, this intimate President's Awards occurred in the height of Irish summer and was a total pleasure to design.

Night One: An Irish Welcome
Guests gathered in the K Club clubhouse on their first night, for a casual Irish street festival themed evening. We provided the décor, staging and performers. Guests enjoyed live music and an impromptu céilí before the sun went down.

Night Two: A Celtic Gala Dinner
Guests travelled to Luttrellstown Castle in vintage cars, served drinks on the lawn with a falconry display, enjoyed a 5 star dinner with top class entertainment from our jazz quartet and a celtic showcase from Affiniti. The night closed with a spectacular fireworks display to the backdrop of the castle grounds.

Night Three: A Fond Farewell
The guests spent their final night back in The K Club formal gardens for a relaxing BBQ. With an acoustic string quartet playing in the summer air, it was a perfect closer for our special VIP guests.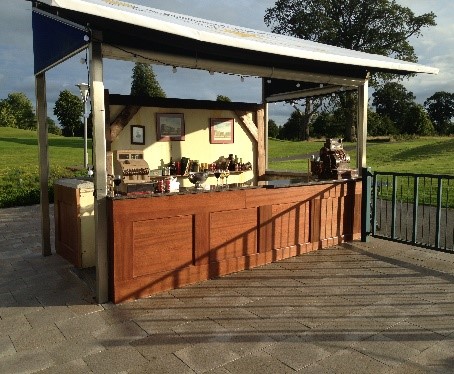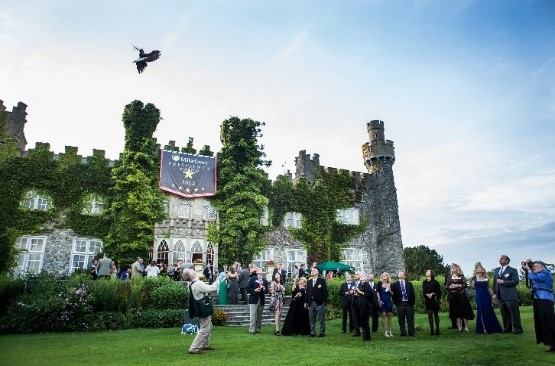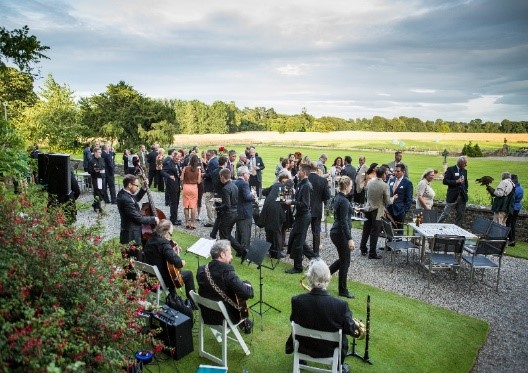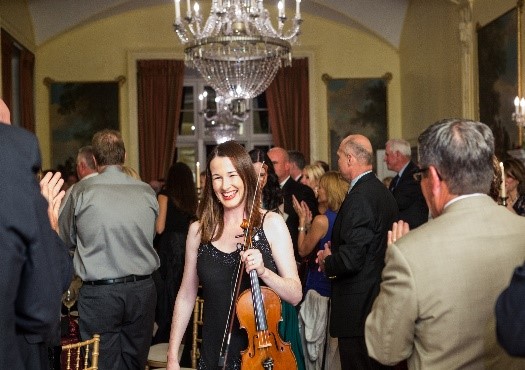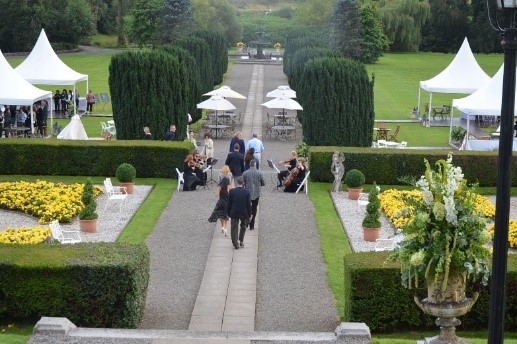 Client Testimonial
"I had the pleasure of working with Susie on three events for our President's Award trip in 2013. We had venues secured and a rough vision for each event. Six weeks before the trip, we started working with Susie and that is when our vision turned to gold. Susie's vision, creativity, collaboration, energy, precision detail, amazing team and suppliers, and tons of hard work and long hours played such a big role in pulling each of these events together and delivering them flawlessly. I am grateful to Susie for her help in bringing these events to life and amazing our guests...guests who are still raving about these events months and months later."
Amy Zurko CMP
Senior Meetings and Events Manager
Maritz Travel, USA